Tripada Day School students donating some amount on 24/8/2023 to Navjeevan Cheritable Trust, Ahmedabad.
An NGO who runs Day care center for physically and mentally challanged students.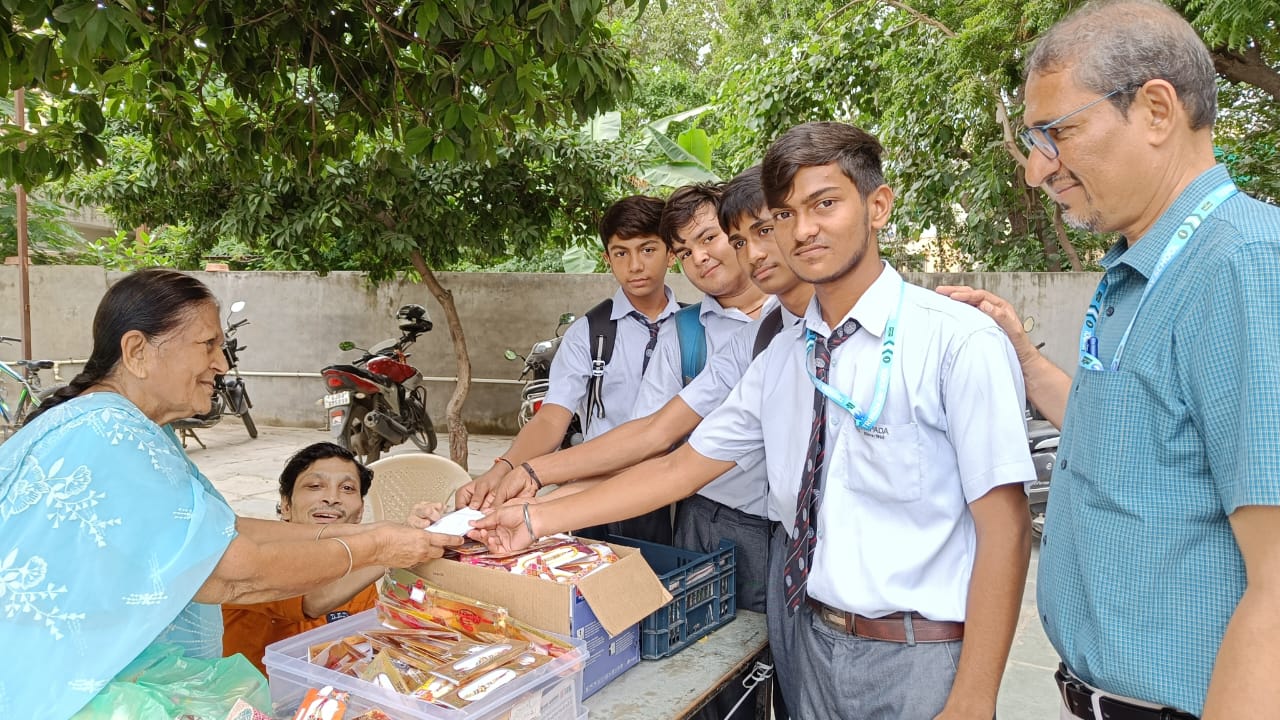 Tripada Day School students donated 30% of the event 'Food Fest 2022'
"Hunger that leads to Humanity..." The part of 30% of this event (Food Fest 2022) was donated as a work of charity and goodwill
by the team of Food Fest 2022. In Indian culture the role of donation is playing vital role.
" अन्नदानंपरं दानं..."