A school premier league was organized by Transtedia at ECO club on 23th July,2023.
Tripada High School two girls took participation in the Under-17 Doubles Badminton Tournament and won the FIRST TITLE with shied and certificate.
The winners are Nakshi Upadhyay and Maulika Patel (Std-XI-GEN). Congratulations girls !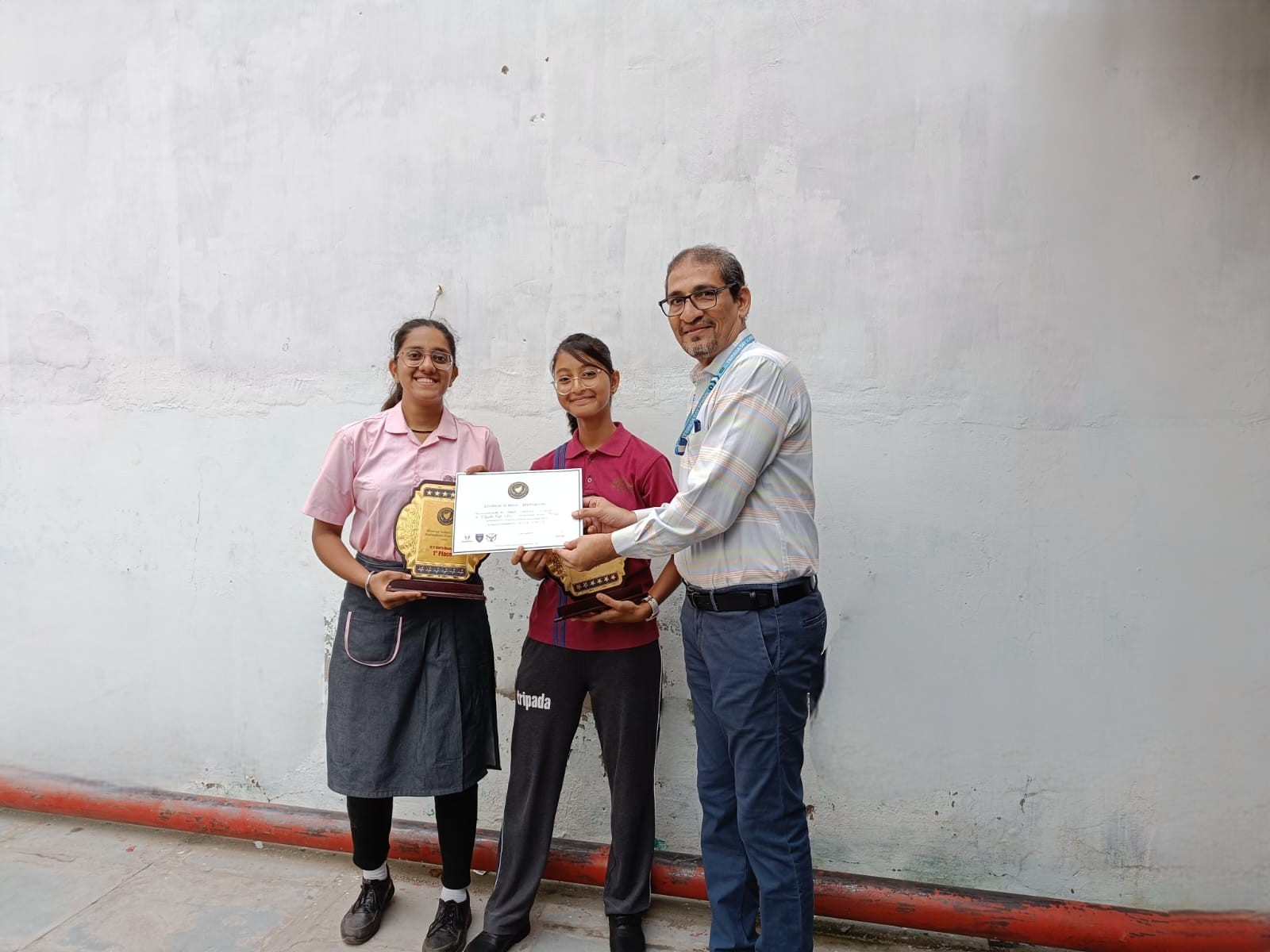 Aryan Patel of 12th Science stood 1st in SHOT- PUT Throw in 'SANSAD KHEL SPARDHA' competition organized by Hiramani School. He Threw a Record Throw of 14.30 Meters. Congratulations Aryan Patel and wish you good luck for future success.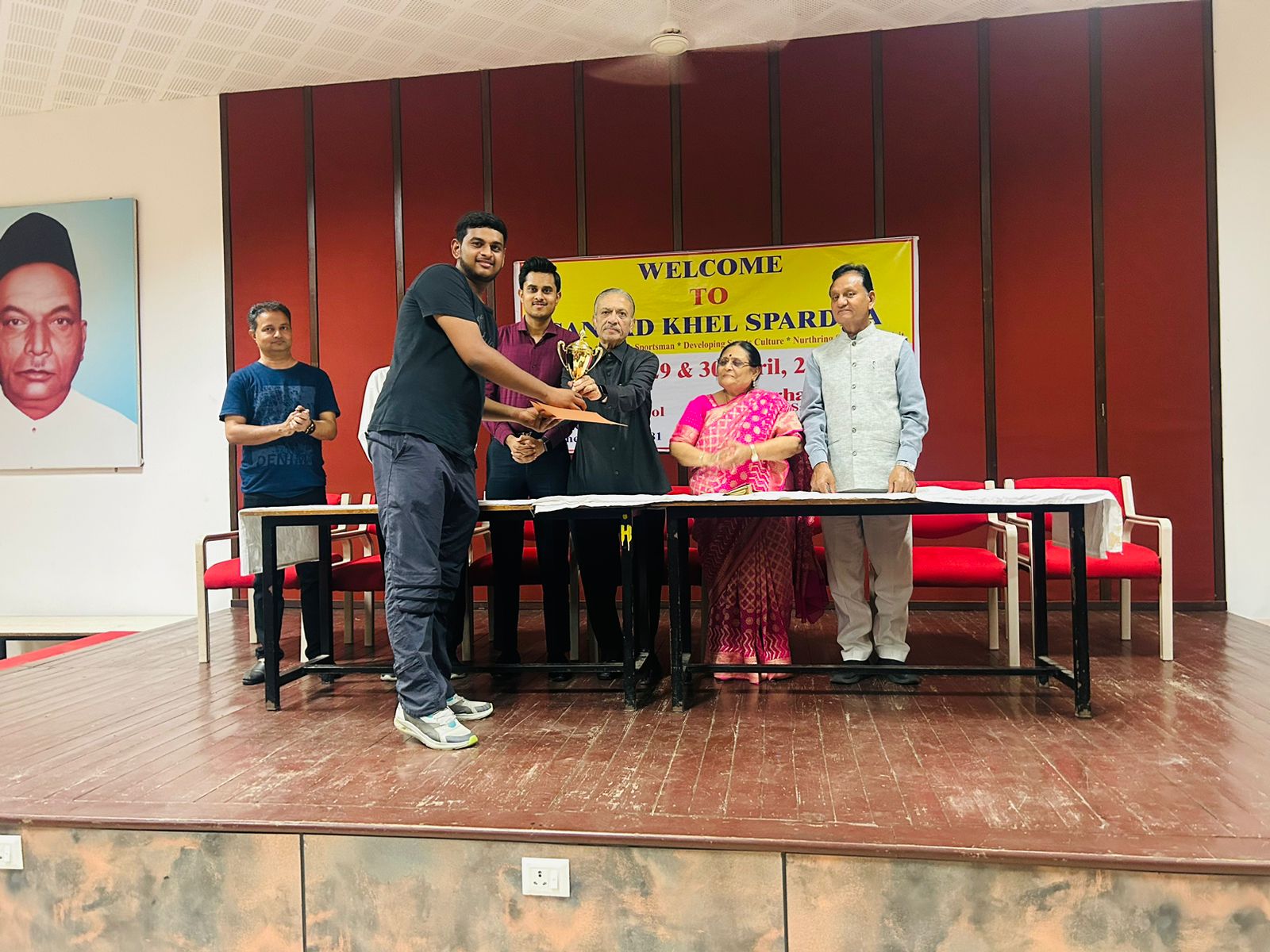 Aryan Patel Student of Std-XII-SCI won GOLD MEDAL and CERTIFICATE in Shot put organized by VISHW UMIYA DHAM YUVA SANGATHAN.
Congratulations to Aryan !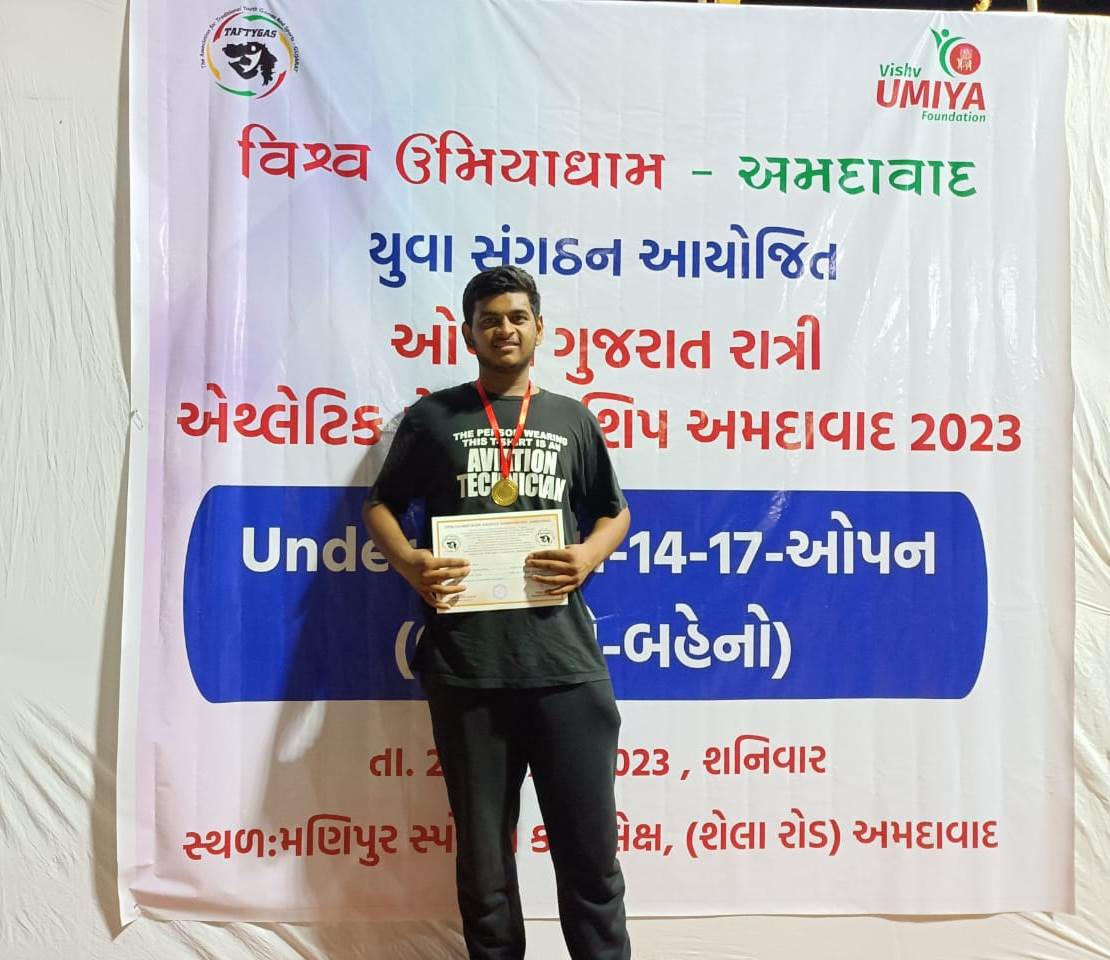 12th NSKA National Karate Championship 2022 was held at Anand, Gujarat on 25th Dec., 2022. Organized by NIHON SHOTOKAN KARATE ASSOCIATION. Shah Jinay Gautambhai a student of Tripada Day School Campus, Std-XII-(COM) won this Kumite Competition and secure III Rank between 16-17 Years and under 61Kg. Category.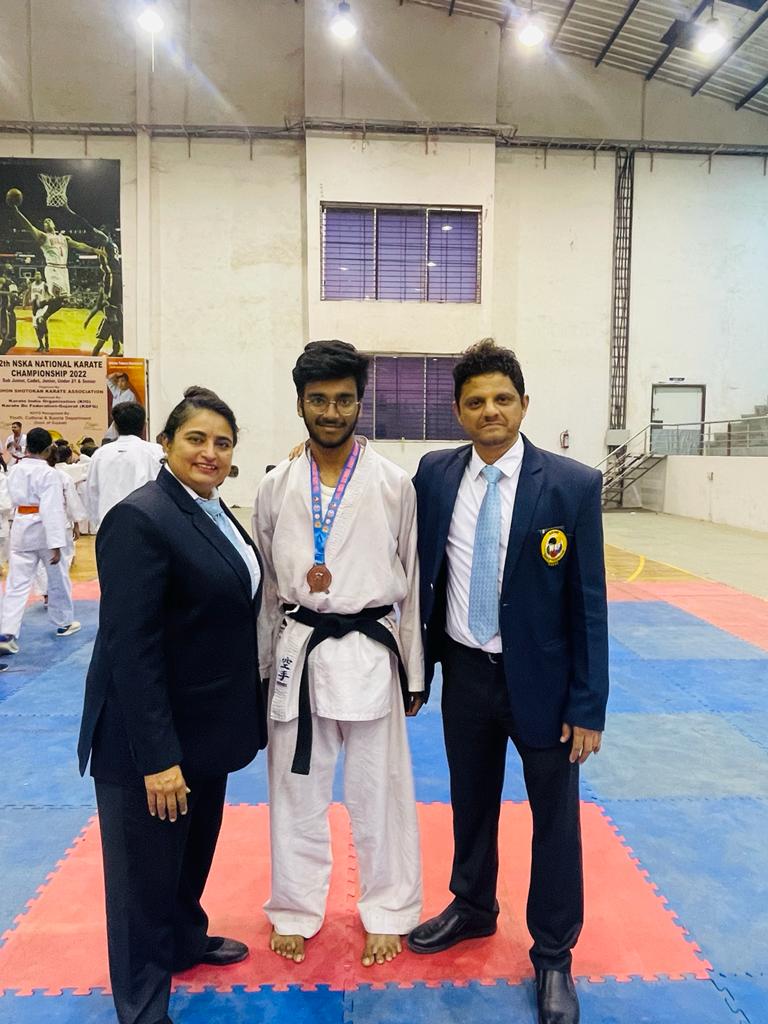 Congratulations Nigam !!
Nigam Bhavsar Std-11-A (2022-2023) receives 3rd prize in interschool Chess Tournament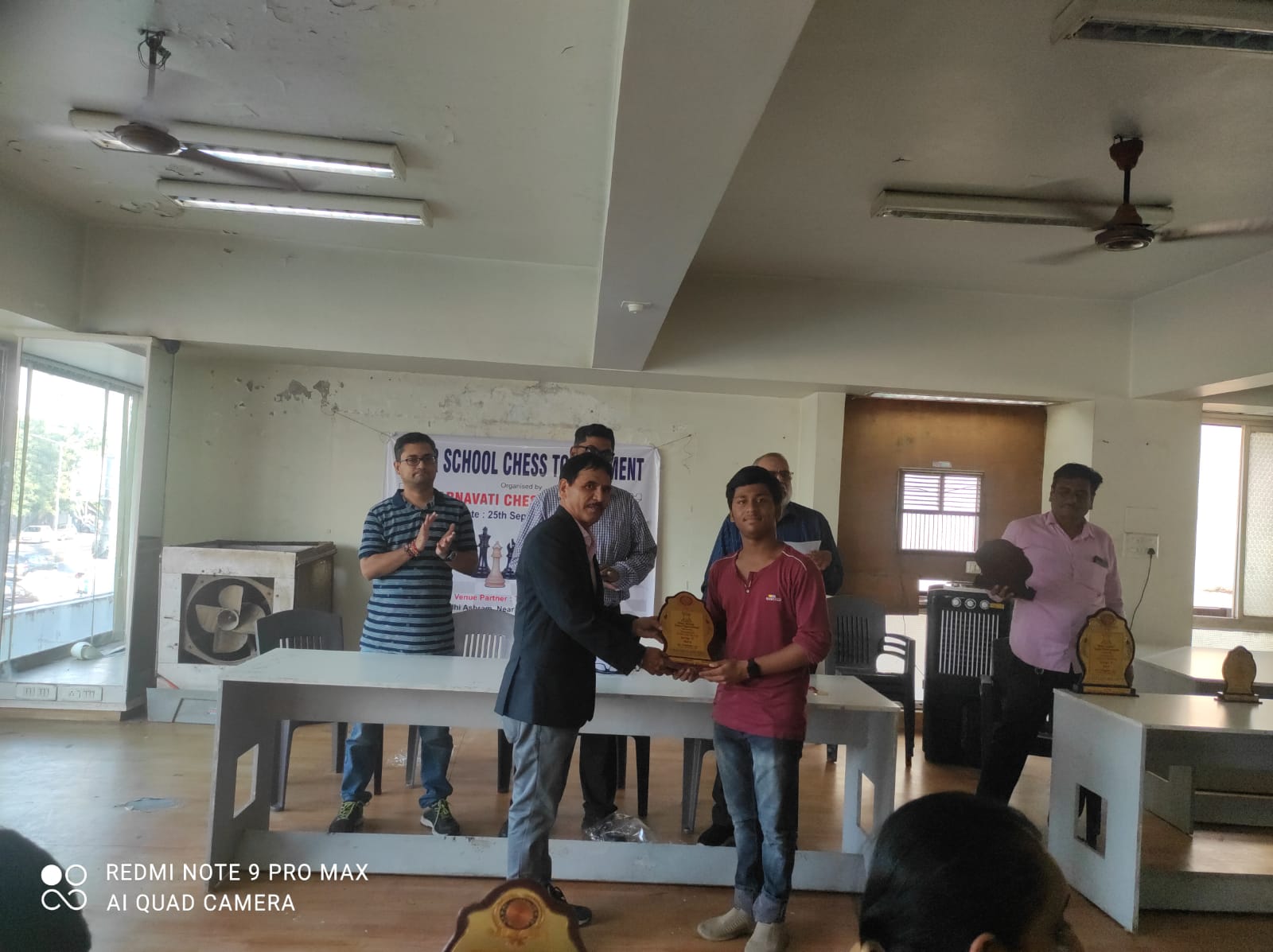 Kausha Bhairapure became champion in youth girls (under-21)
in an ongoing State Ranking Table Tennis Tournament at Gandhidham 2019

Kausha Bhairapure Student of Sd-X won the Junior Title
in 5th Gujarat Ranking Table Tennis Tournament held at Vadsar, Dist. Bhavnagar on 22/09/2018.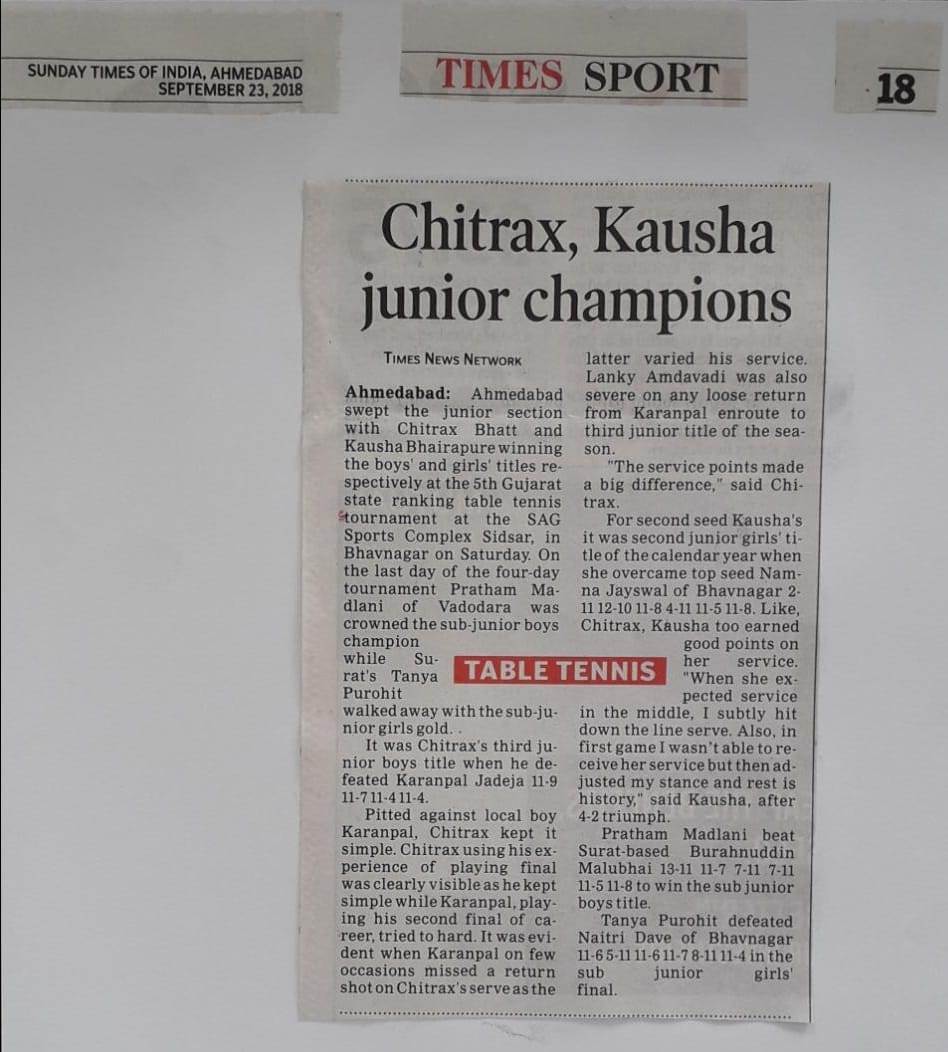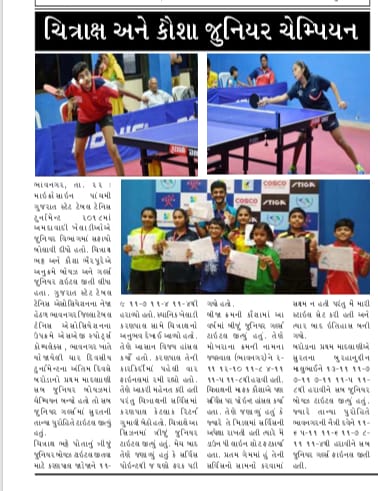 Kausha Bhairapure Student of Sd-X won the Womens Title in 4th Gujarat Ranking Table Tennis Tournament held at vidyanagar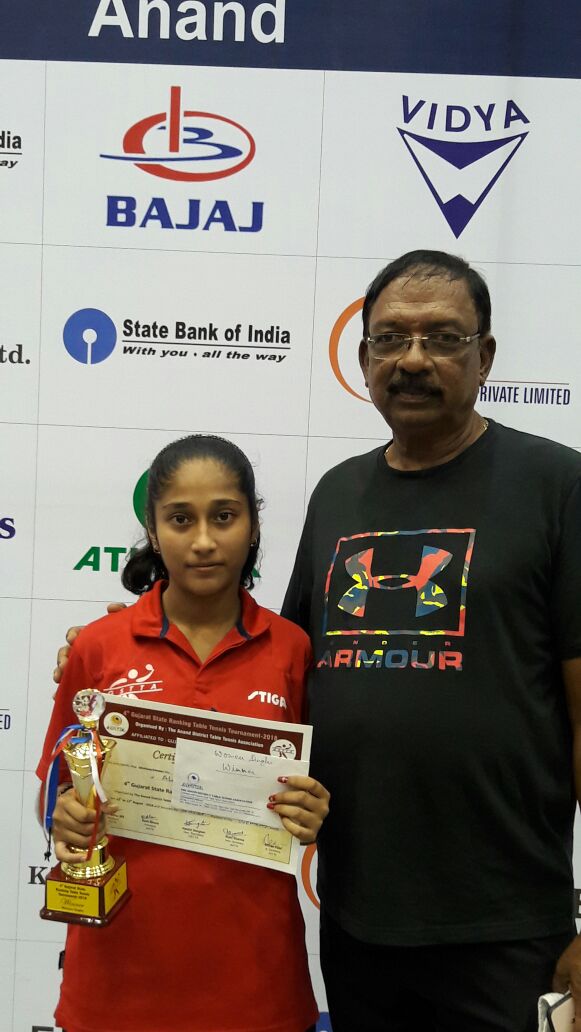 Aryan Jain Student of Std-XI (Sci) achieved first prize at Karnavati Club 10 Meter Air Pistol Shooting Competetion on 12th April 2018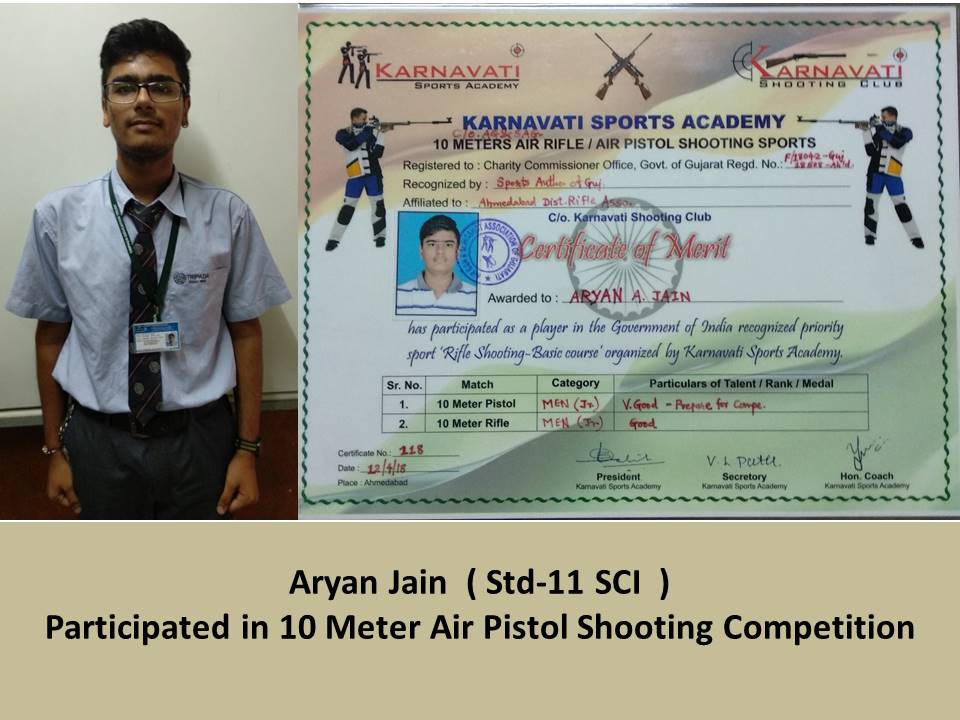 Winners of Inter School Roller Skating Competition, which held at Pritam Nagar Akhada, Paldi on 19-02-2017 Sunday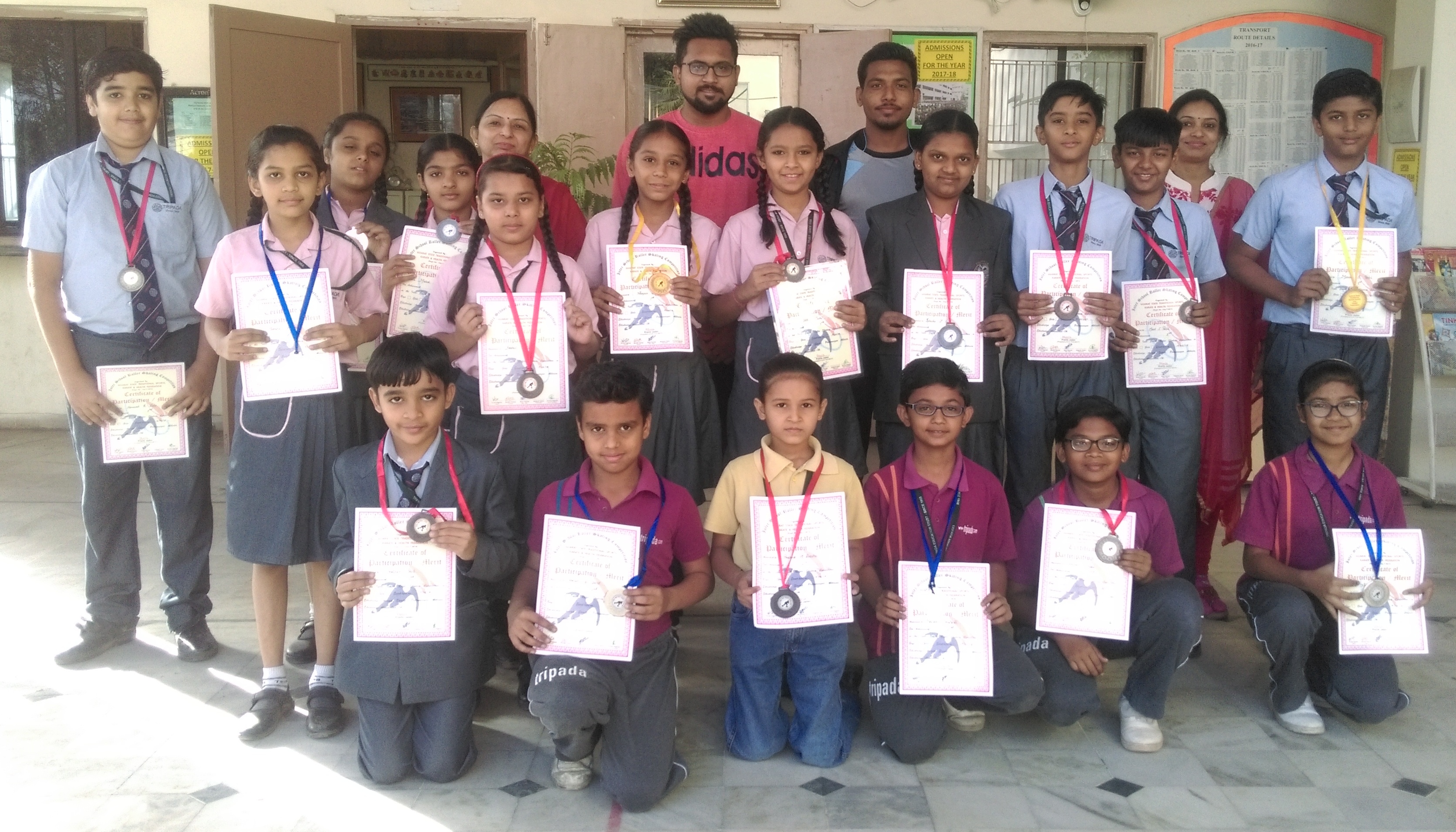 Students of std - 3 & 4 won first prize in Inter School Chess Tournament - Year 2016-17 with the title " Best School Prize ( Group - B) "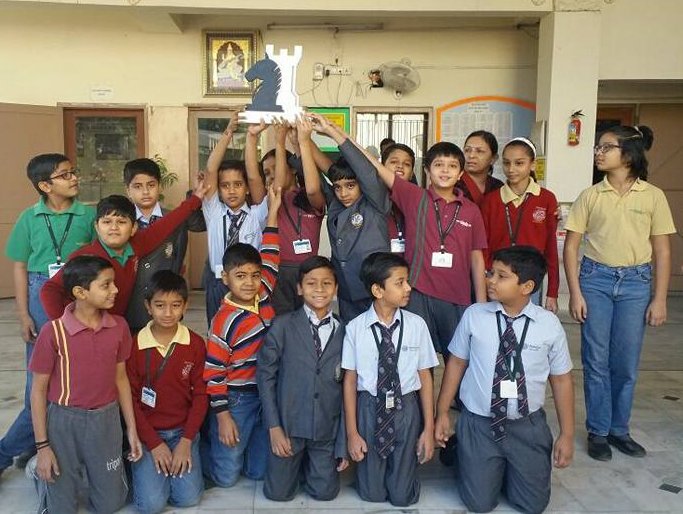 Inter school Handwriting Competition was organized in LML school on 15th October, 2016. 25 Students from TDS Campus participated in the competition. Two students were selected and were given trophies for their best performances. Even the educators, who were judge in the event were given trophies as a momento.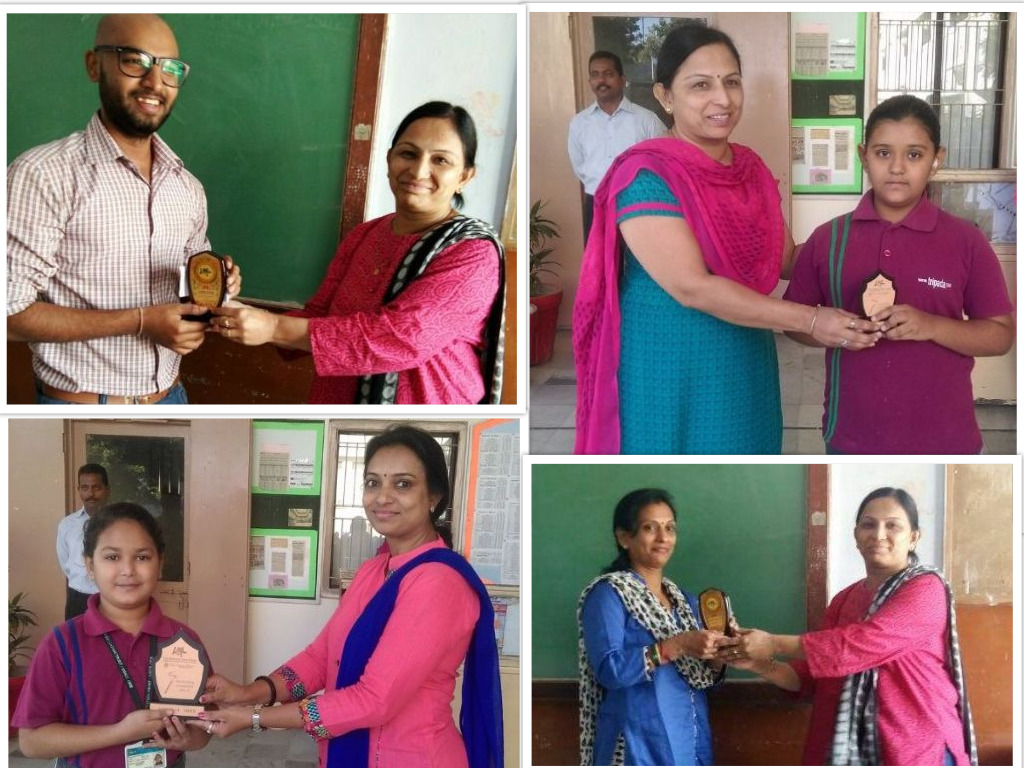 Student of class X, Bhavya Upadhyay who brought proud for the school, is been selected for the Center of Excellence and he will be receiving 65,000/- per year, 2 kits in every six month and 2 track suits per year. And he has been sele
cted in International Basketball Team and went to play at Bhutan.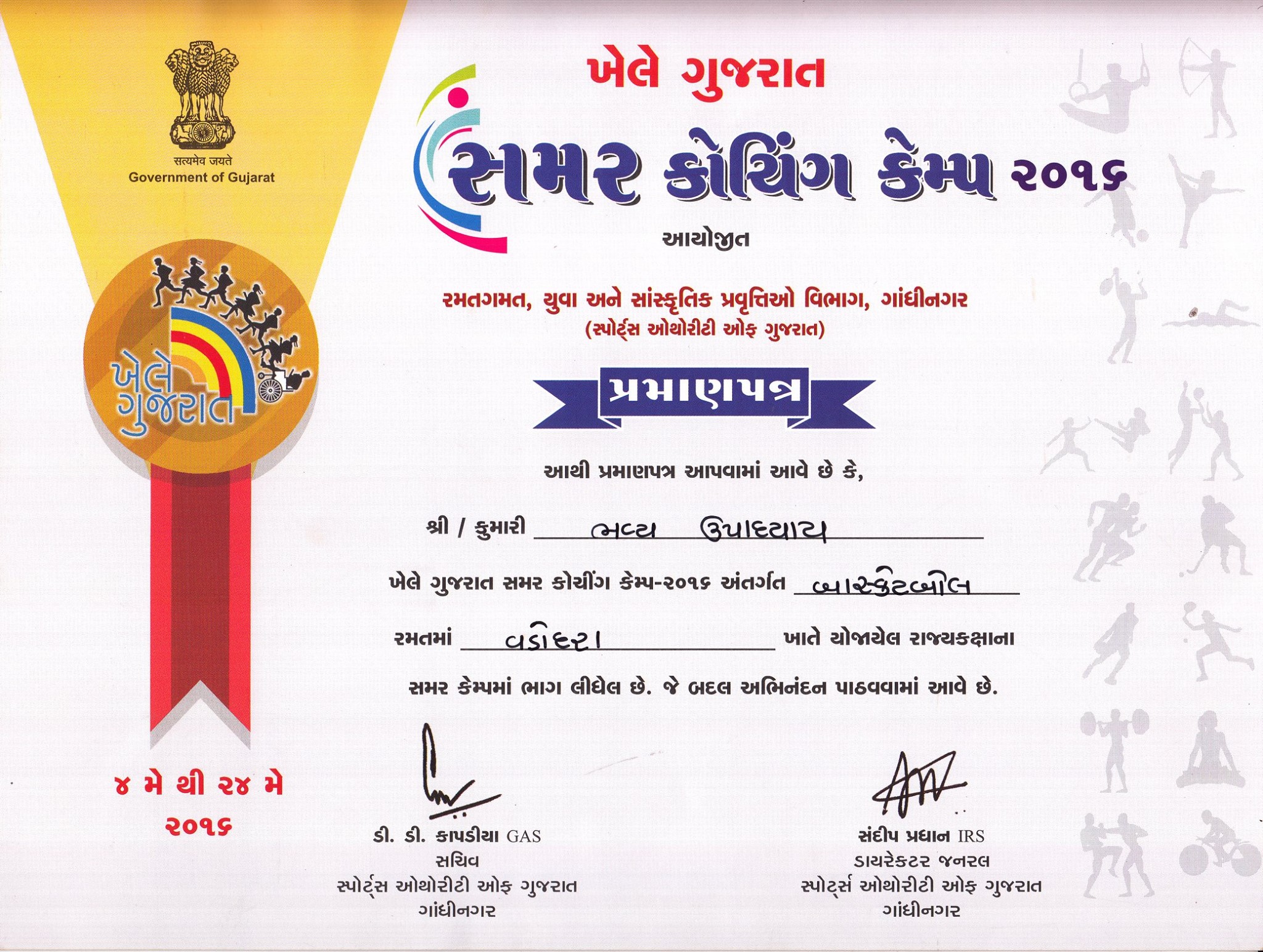 Hearty congratulations to the student and his family from whole Tripada Parivar !

Tripada student tops state board exam
Padmil Nayak secured 99.99 percentile in sem-3 of class XII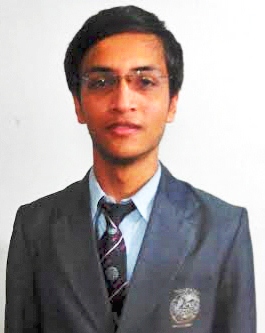 It was a moment of pride for the teachers and students of Ghatlodia-based Tripada School, where one of their Class XI students topped the board exam. Padmil Nayak, a student of class XII – science stream topped the state board exams for the third semester, scoring 99 percentile in the board exams. Padmil scored full marks in the core science subjects, namely physics, math and chemistry.
"I wrote all the papers well. I was confident that the results would be good. So when I saw the results at 7am, I was delighted," said a confident Padmil.
When asked what he wants to pursue after schooling, he said, "I want to pursue engineering and I have narrowed down to two streams – aeronautical engineering and information technology. There's nobody in by family into these two professions, which makes me all the more curious to take it up." Interestingly, Padmil studied in Gujarati medium till class X. It was only when he started class XI, that he changed his medium of education to English. Pratiksha Parikh, academic director of– Tripada Group of School, said, "Padmil has indeed set an example for other students. Moreover, he managed this without any additional coaching."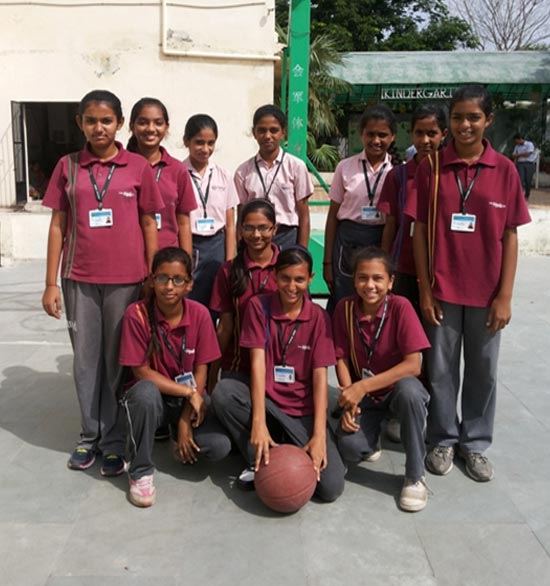 1. GIRLS BASKETBALL TEAM- FIRST TIME IN HISTORY OF TRIPADA SCHOOL
THEY PARTICIPATEDIN INTER SCHOOL DISTRICT TOURNAMENT 2014-15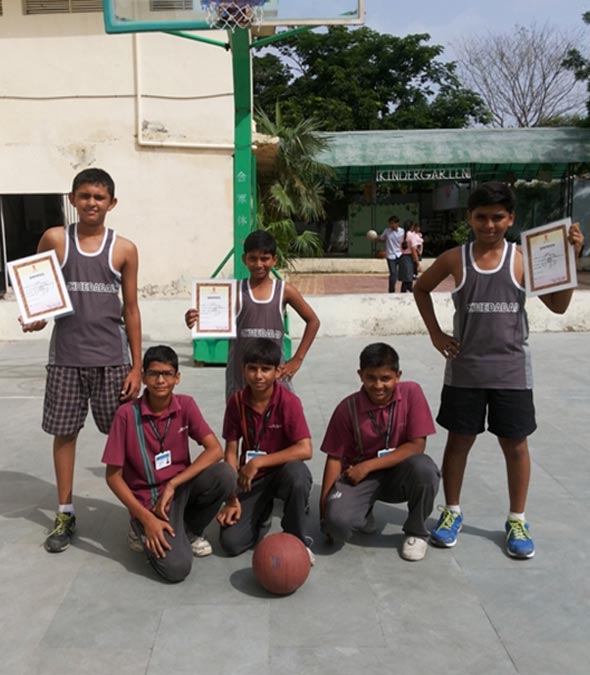 2. UNDER 14 BOYS BASKET BALL- TEAM BECOME CHAMPION TEAM
BY WINNING THE FINALS IN INTER SCHOOLDISTRICT STATE LEVEL TOURNAMENT 2014-15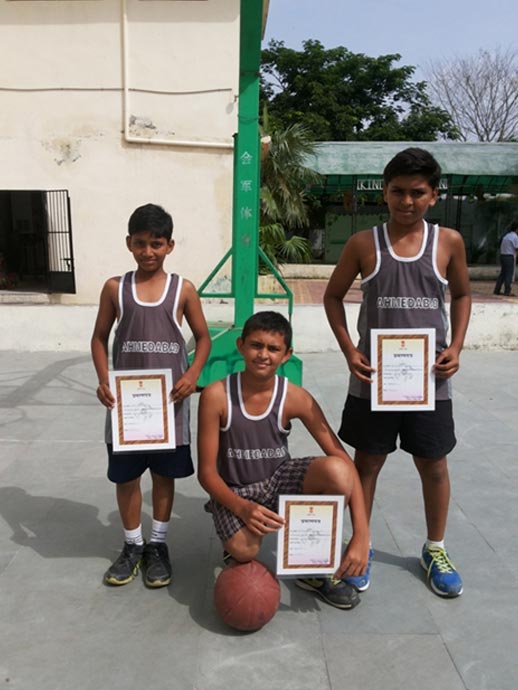 3. UNDER 14 BYS- WHO WERE SELECTEDTO PLAY FOR THE STATE TEAM AT BARODA
THAT STATE TEAM BECAME THE SECOND RUNNER-UP TEAM 2014-15
PLAYER NAME
AKSHAR Y PATEL 8A
BHAVYA M UPADHYAY 8B
SATYAM D SINGH 8B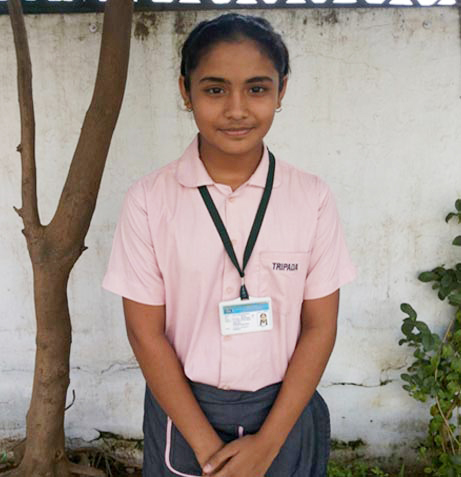 4. UNDER 14 GIRLSSWIMMER-(STATE LEVEL )
FORAM N SHAH IN 50 MTS SHE STOOD FORTH. IN4*100RELAY RACE THE TEAM GOT THE SILVER MEDAL. HER PERFORMANCE WAS SECOND BEST IN TWO HUNDRED MTS .SHE STOOD AT THE 8 POSITION .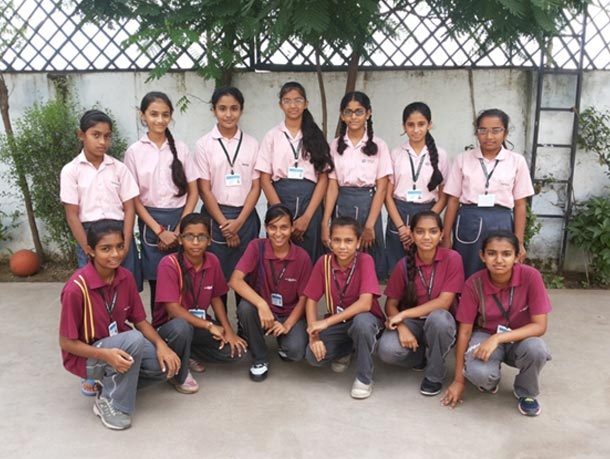 5. UNDER 14 GIRLS- WHO WERE SELECTED FOR THE AHMEDABAD
DISTRICT KHO KHO TEAM NAMES
ADITI D KUNVARIYA 8A
MEGHA K SOLANKI 8A
KRISHI R BAROT 8A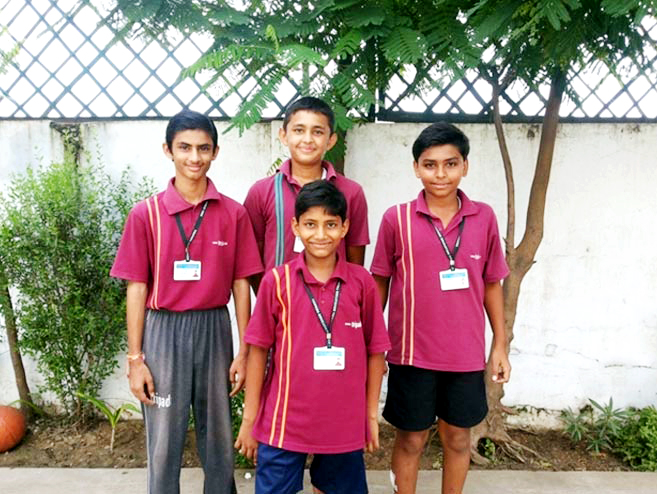 6. UNDER 14 BOYS – WHO WERE SELECTED FOR THE AHMEDABAD DISTRICT KHO KHO TEAM NAMES
DEEP A SHUKLA
BHAVYA M UPADHYAY
AKSHAR Y PATEL
SATYAM D SINGH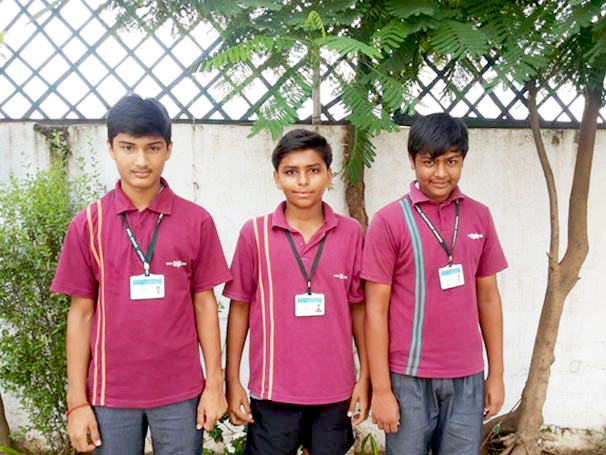 7. KABADDI UNDER 16 BOYS – SELECTED FOR THE DISTRICT TEAM
KATAHN M PANCHAL
AKSHAR Y PATEL
ATHISH PATEL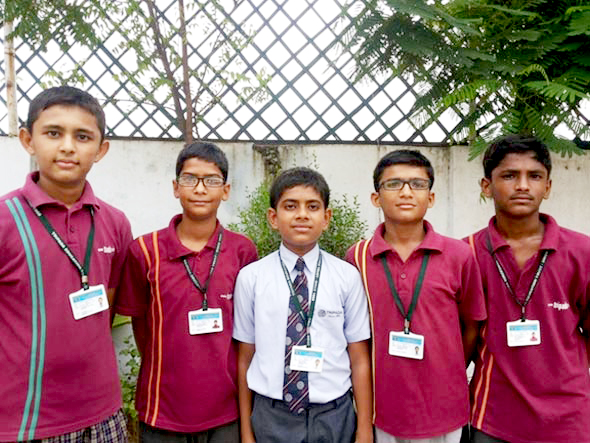 8. UNDER 14 BOYS KABADDI – SELECTED FOR THE DISTRICT TEAM
BHAVYA M UPADHYAY
SAMAYAK M JAIN
UKSHIT D PATEL
DEVANSH RTHOD
VATSAL R PATEL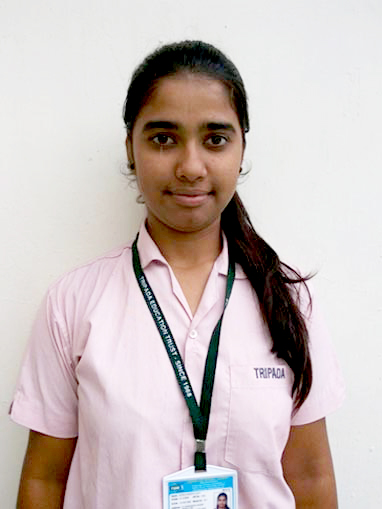 9 ACE PALYER OF BADMINTON FROM 2010 TO 2014 AND YET MANY FEATURES TO HER CAP. SHE ALWAYS GOT HERSELF SELECTED TO THE DISTRICT AND STATE LEVEL CHAMPIONSHIP. THIS YEAR GOT SELECTED FOR THE SPEEDBALL IN THE DISTRICT AND STATE BOTH AT FIRST POSITION.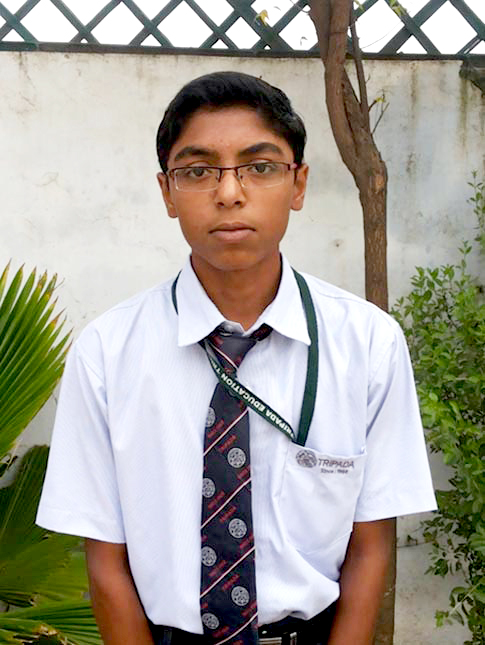 10 U-19 BOYS SWIMMING – KINTAN RATHOD OF XI SCIENCE WAS SELECTED IN THE DISTRICT ALSO TOOK PART IN THE FOOTBALL TOURNAMENT.